Quiet Witness of the High Plains
Photographs and paintings from Mari Sandoz country
by Mary Donahue and Laura Bentz
July 15 – Sept 7, 2022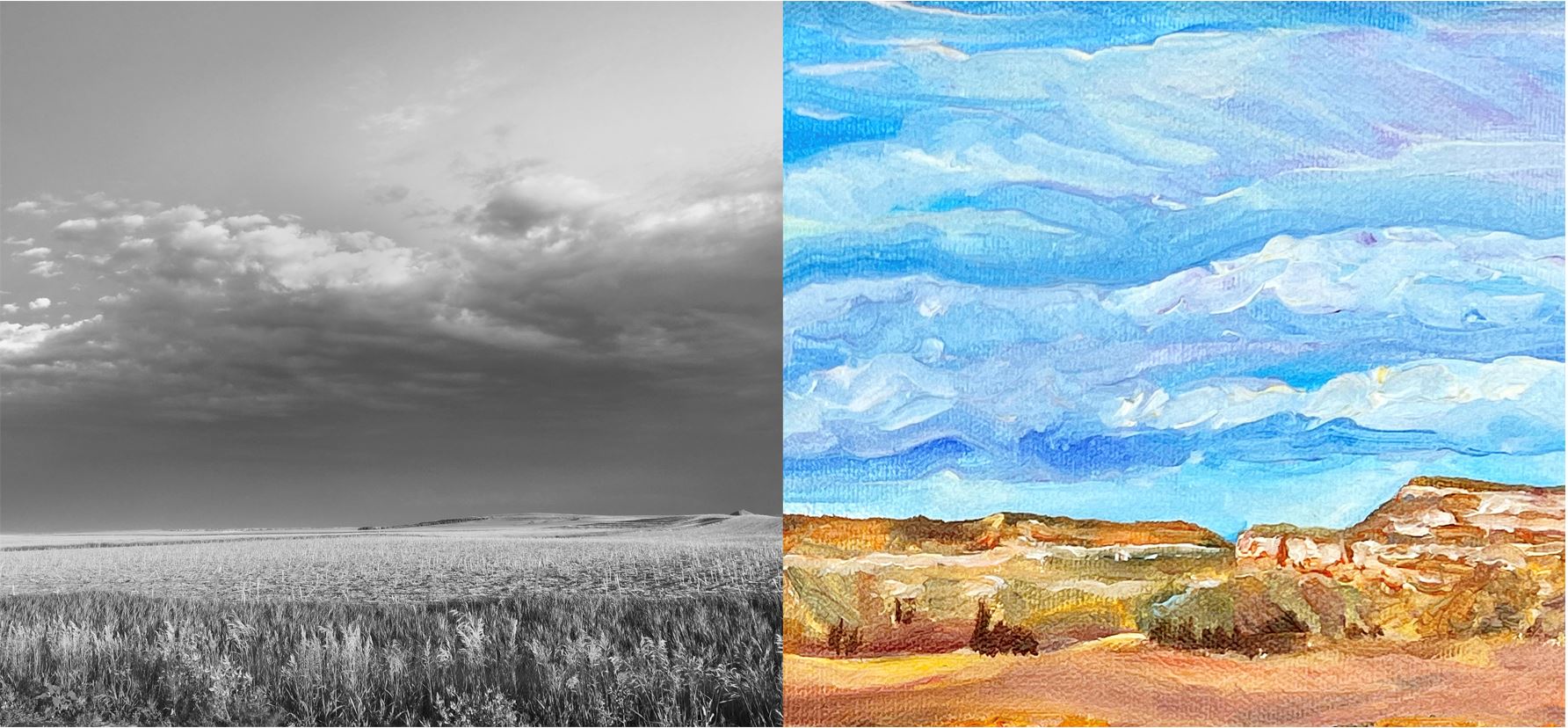 Quiet Witness of the High Plains
Laura Bentz and Mary Donahue
Photographs and paintings from Mari Sandoz country
". . .stories we could all hear so long as we kept silent."
­—from the foreword of Lovesong to the Plains by Mari Sandoz 
Living in and responding to the landscape has always been elemental to the lives of artists, Laura Bentz and Mary Donahue. Both have chosen to call home the landscapes further west—those less touched by human progress. Yet those endless skies, silent buttes, solitary trees, enduring rocks, undulating grasslands, twisted roots, rustling pines, and their corresponding forms, light, colors, shapes, and lines echo the voices of past human stories and struggles. 
Laura Bentz and Mary Donahue have been faculty members for over 17 years in the Chadron State College Art Department—a college and region considered far and remote in the center of the High Plains of Nebraska, Wyoming, and South Dakota.
It is in this landscape that one can stand, alone but not lonely, and, in the quiet, hear the voices of time and solace.
Related Scheduling and Events:
Schedule appointments on this website: fred-simon-gallery.mailchimpsites.com/book-online/
The Reception is July 14th from 5-7pm. There is limited capacity, reserve your timed ticket here: Eventbrite Link
We will host a Facebook Live Artist Talk with the artist. Follow the Nebraska Arts Council on Facebook for updates: NAC Facebook Link